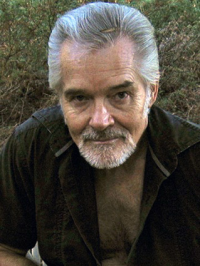 Dennis Cardiff
Author Dennis Cardiff, promoting his Gotta Find a Home four book series, has appeared on the Rogers television talk show, Daytime Ottawa, hosted by Derick Fage. He has been interviewed on various podcasts: Blunt Talk with Gino Arcaro, Butterflies of Wisdom with Win Charles, Self Discovery Radio: Their Story Matters and Positive Vibrations Roundtable with Sara Troy. Reviewed on The Write Stuff: Gotta Find a Home by Matthew Fray, Journal with Sue: A Friend to the Homeless by Sue Rowland and The Penmen Profile: New Author Dennis Cardiff by Diane Walters. Dennis's poetry has been published in the Sheaf, the University of Saskatchewan's newspaper, the Writing.com Anthology and online poetry magazine, Shadowlands Express. The author has hosted book signings at three Chapters/Indigo locations: Rideau, Pinecrest and South Keys. His four published books Gotta Find a Home: Conversations with Street People (First and Second Edition), More Conversations with Street People, Conversations on the Streets and More Conversations on the Streets have received 68 Amazon 4.5 star reviews and 98 Goodreads 4.33 ratings including 56 text reviews.
Dennis Cardiff has been involved with street people since 2010, when he began to reach out, on his own, to some of the people without homes who he encountered in his daily life. In his new book, he documents conversations he's had with them over the past 4 years and, in the process, gives those who are often robbed of their humanity a human face. Written in diary form by month, and including some of Cardiff's own poetry, the author chronicles the lives of people who are often ignored, feared or reviled. About this project, Cardiff says,
"Writing about the homeless and helping the homeless, has given my life a purpose that it didn't have before. Documenting their stories will, I hope, introduce them to the public in a non-threatening way. Some panhandlers look intimidating, but that disappears when one sees them laugh."
by Diane Walters
Dennis Cardiff lives with his wife in Ottawa, Canada. They each have two grown sons from previous marriages. An artist of many talents, Cardiff has been a professional portrait painter since 1972. He studied art at the Ontario College of Art, University of Saskatchewan and the University of Ottawa.
Expertise I have written 4 books in the series: Gotta Find a Home on Amazon https://buff.ly/2xHgS3p
Skills Writing poetry and prose at https://buff.ly/2EiTPAP
Location Ottawa, Canada
Contact